Our team wanted to make people stop for a while, observe, and for just a moment in their busy day, appreciate their surroundings. When we talked to residents, local vendors, and students, they told us that, in fact, the space was only used to go to the other side of the street. 
With Sighthub, our goal is to bring a sense of discovery into the place, pulling people from their phones and taking a closer, more focused look at their surroundings. In order to create a playful, discoverable interaction platform, we envisioned our island to be filled with colorful "lenses," inviting each of the pedestrians to find their own unexpected focus of detail in their busy neighborhood. Each of these lenses allows viewers to see from different heights, making it an inclusive space to playfully explore the nearby area.
Diego Ciudad-Real, Escuela de Comunicación Mónica Herrera
Will Sossou, École Boulle
Irina Chou, ArtCenter College of Design
Honorable mention - WantedDesign School Workshops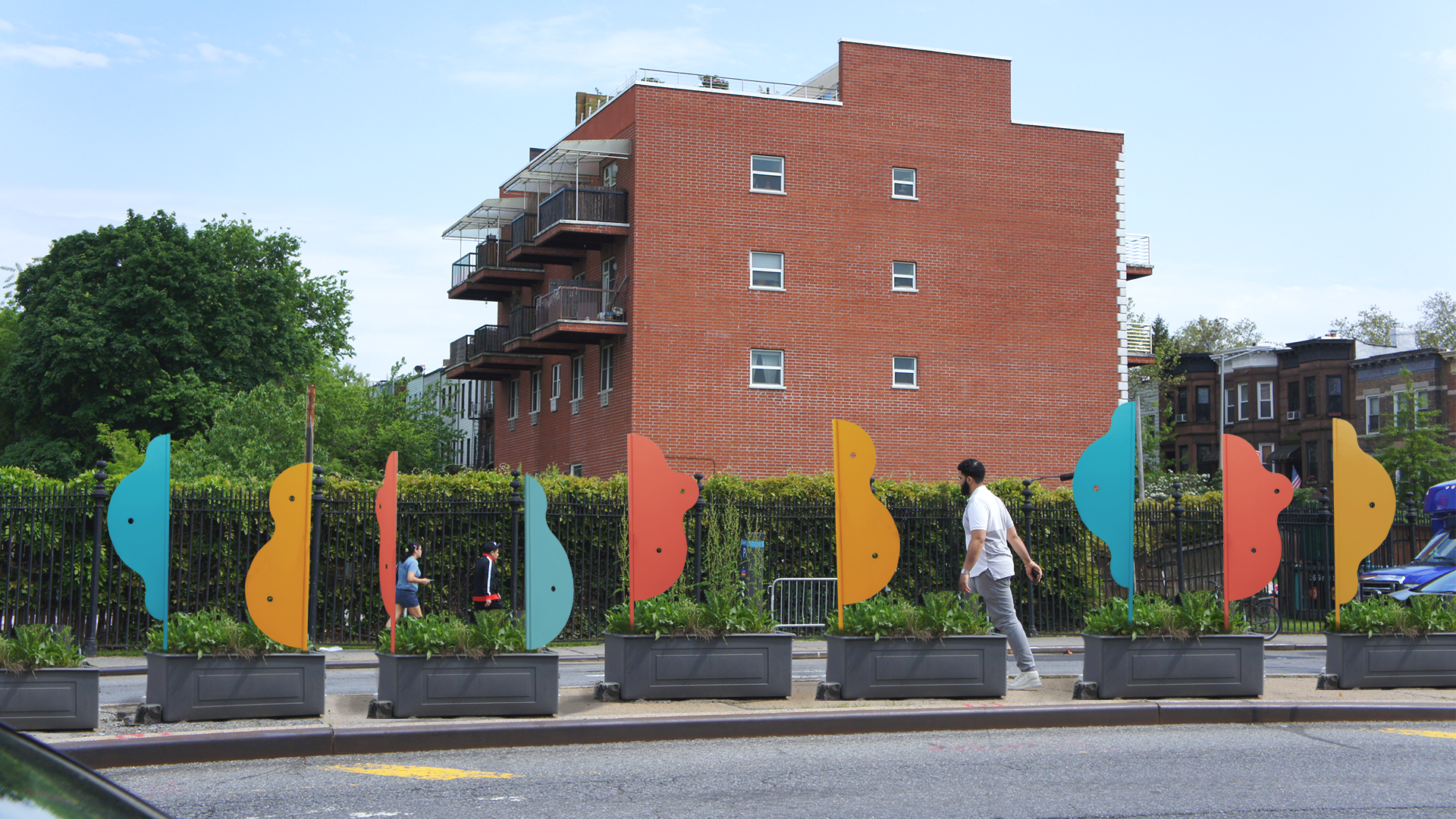 Research
The streets of New York are full of signs, people, traffic, shops, and more. Due to this form of visual pollution, inhabitants often pass by without perceiving the environment that surrounds them—leaving many things unseen. This is true for the inhabitants of Sunset Park in Brooklyn, especially for young students of Sunset Park High School. After school, they walk through this area, perhaps unaware of their community surroundings. 
The area we chose for the project was an island on 4th Ave and between 35th and 36th streets. This area is only used as a pedestrian crossing—leaving the center unused—as people only walk across the ends.